We are living what we preach
Consulting
Our certified project managers, software architects, requirements engineers as well as usability and user experience engineers support you in all phases of your IT project.
Our experience is focused on IT consulting and Aeronautical Information Management (AIM).
Project Management and Quality Assurance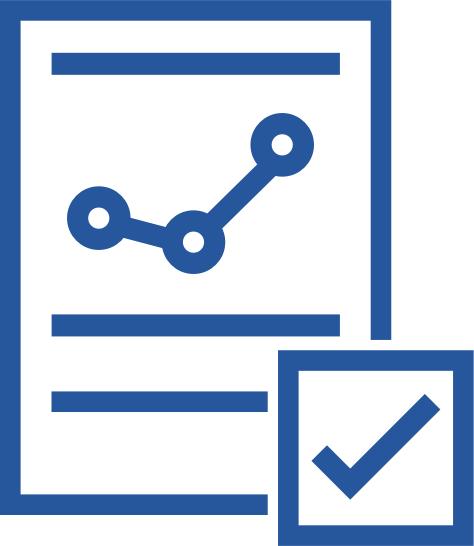 The experience of project managers often focuses on the application of methods, tools and techniques. However, the personal and social skills of our project managers are also very important to us. It is important to us to create a culture in which the development of these competencies is seen as added value and progress for the organization. Our project managers are trained and certified in accordance with pma/IPMA® (International Project Management Association) standards.
For us, project and quality management go hand in hand. Project quality management serves the purpose of planning and ensuring the quality requirements and standards for the project and its results.
We support you with our long-time experience in this field and help you to implement suitable solutions or, if you wish, we can also take over the handling of your project and quality management.
Requirements Engineering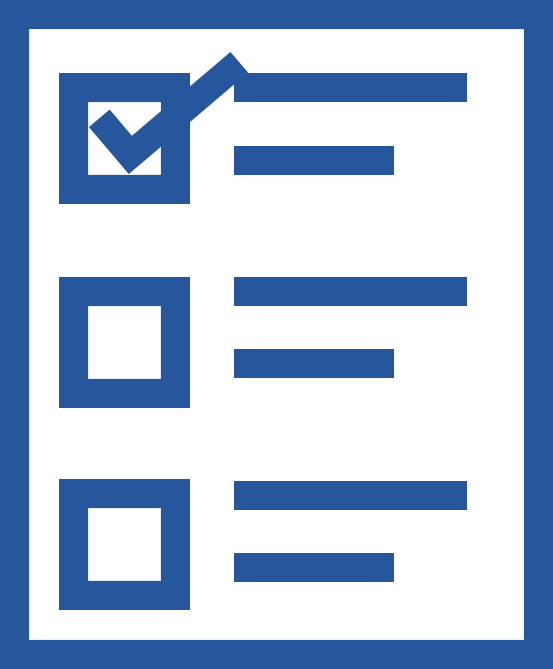 The increasing importance of systems with a significant amount of software in industrial projects as well as the need to bring more innovative, individual and comprehensive systems to market faster, better and with the highest quality requires powerful requirements engineering.
Regardless of whether the requirements for a system are determined in heavyweight process models in advance of implementation (requirements engineering as a completed phase), or in light-weight models only when the requirements are implemented (requirements engineering as a continuous, accompanying process), our employees are familiar with the main activities involved:
Investigating: When identifying requirements, we use various techniques to extract, detail and refine the requirements of stakeholders and other sources.

Documentation: We use different techniques to document requirements in natural language or in models.

Review and coordination: Documented requirements need to be reviewed and agreed at an early stage to ensure that they meet all required quality criteria.

Manage: Requirements management is carried out alongside all other activities and includes all measures necessary to structure requirements, prepare them for different roles and consistently change and implement them.

Our IREB® (International Requirements Engineering Board) certified requirments engineers bring much more than just methodological knowledge to the table. They play a central role in the project, as they are a kind of interpreters who have sufficient knowledge of the specialist area and its language, as well as sufficient IT know-how to be aware of the problems of the developers and to be able to communicate with them on an equal footing.
Business Process Management & Information Management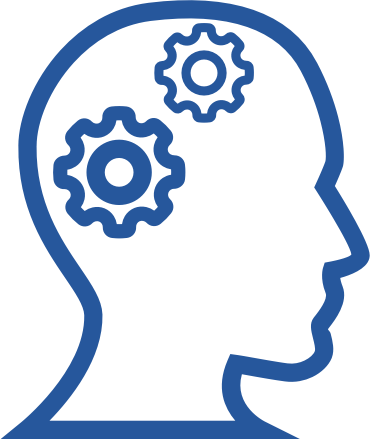 Digitization confronts organizations with major challenges due to the variety of new possibilities for products, services and business models. In our fast-moving times, changes to business processes must be implemented in a short time.
Our consultants, trained in business process modeling, adapt to your requirements within the shortest possible time and implement them together with you. Our experience in moderating result-oriented workshops and in change management ensures the equal involvement of all participants and helps us to achieve results efficiently.
In many cases, the change of business processes triggered by digital change also brings with it the need for software support and makes the selection process of software or entire IT systems complex. We support our customers in such selection processes, especially in connection with tenders. The focus of our consulting services is therefore, in addition to support in the development of a specific requirement definition (see Requirements Engineering), also the preparation of the technical components of a tender document.
IT Process Models / Agility
With the size and complexity of applications, IT process models have become increasingly heavyweight. As an unintended consequence, exactly what we were trying to improve – our ability to deliver quality software at a higher frequency – began to slow down. Over the past two decades, the move to more agile and lean software development methods has been one of the most important factors for the industry – and for us. Our software architects are well prepared for this transformation due to their certification by the ISAQB® (International Software Architecture Qualification Board).
Agile Leadership and Agile Work Culture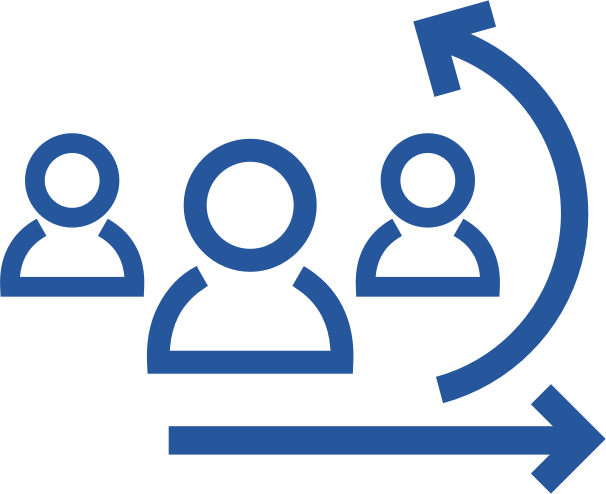 Agile software development requires per se a cultural change in organizations. Our managers and project teams know this evolution not only from theory, but also successfully implement agile methods in their daily work, both in-house and on-site at our long-standing customers.
When using agile methods, teams mainly organize themselves. This requires leadership skills that rely on trust and self-responsibility, and is therefore a radically different approach to classical project management. The agile toolbox nevertheless provides our managers with all the tools they need to achieve the necessary transparency. Quality of communication, a basic attitude of trust, personal motivation and leadership as a team sport are just some of the success factors for leadership in an agile environment.
Testmanagement and Integration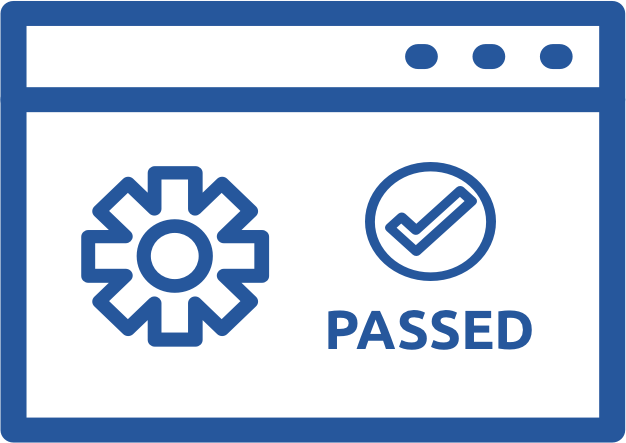 Our consultants are familiar with the tasks, methods and techniques of software testing and are certified based on the ISTQB® scheme. We are happy to support them in all steps and activities of the software testing process – from planning, specification and execution to logging and evaluation of test results.
Terms such as Continuous Integration, Continuous Delivery and Continuous Deployment (CI/CD) are not only buzzwords for us, we also live these processes in our own projects.
With these methods, the development and delivery process is supported by automated procedures in order to offer our customers added value much more frequently and reliably.
User experience (UX) and usability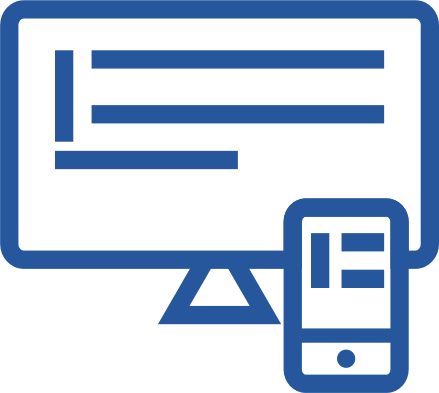 We have recognized that the ability to implement usability and user experience (UX) is a key competence. The fulfillment of performance expectations and their perception by customers leads to increased customer satisfaction. The improved user experience or usability of software leads to a reduction of the discrepancy between expected and perceived performance and thus increases customer loyalty.
By certifying our consultants based on UXQCC (User Experience Quality Certification Center) standards, we ensure that they acquire definitions and basic knowledge of both human beings (e.g. perception, mental models, error handling) and the techniques for developing interactive systems (e.g. interaction styles, modeling methods, dialog design).
Another focus is the development process, in particular the various common methods for developing software. Here it is clear in the sense of the terms usability and user experience engineering that ergonomics does not occur selectively or is only proven at the end, but that a complete engineering approach must be in place, ranging from requirements engineering, prototyping and UX specifications to implementation and evaluation as well as the obligatory usability tests.
We are happy to support you in your IT projects by implementing these processes.
Data Protection and Information Security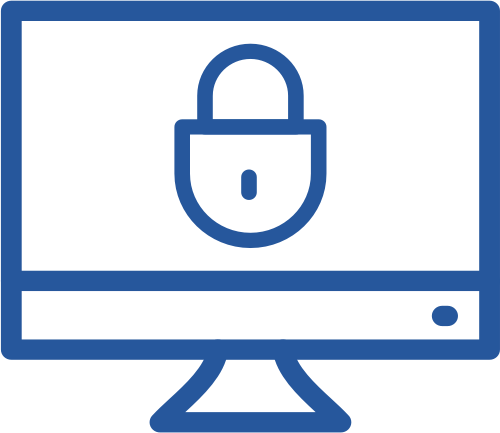 The EU data protection basic regulation (EU-GDPR), which has been in effect since May 2018, confronts companies and organizations with the difficult task of securing data and IT systems effectively. After all, the GDPR not only deals with data protection, but also with information security.
Information security does not arise automatically from technology or know-how, but first and foremost from the awareness of the management and employees of an organization that information represents values worthy of protection and at risk for all those involved. Therefore, ongoing efforts and costs for information security must be accepted in order to maintain it. However, it does not make sense to overshoot the target when it comes to information security either: 100% security cannot be achieved, no matter how much you invest.
Our certified data protection experts will help you to minimize risks (e.g. prevention of violations of the law, fines, etc.) as well as to avoid reputation losses and costs as a result of data protection violations. We are also happy to support you in the introduction of an information security management system (ISMS) according to the international standard ISO 27001.
Selected Customers